Parasailing is fun and easy!
Ocracoke Parasail offers parasailing trips for groups of up to 6 people. Parasailers can fly single or tandem. We have top of the line equipment and experienced USCG licensed owner/Captain Farris O'Neal. Once you board the boat, our mate will secure you in a life jacket and safety harness. Flyers leave and return to the back of the boat. Flyers make their way to the back deck of the boat and are secured to the parasail, instructed to have a seat and get ready to fly! The parasail flight is approximately 12-15 minutes long. After enjoying the amazing views, you can get dipped in the water or you can stay dry as you descend. Our mate will be waiting for you on the deck of the boat for landing. Landing is as easy as standing up!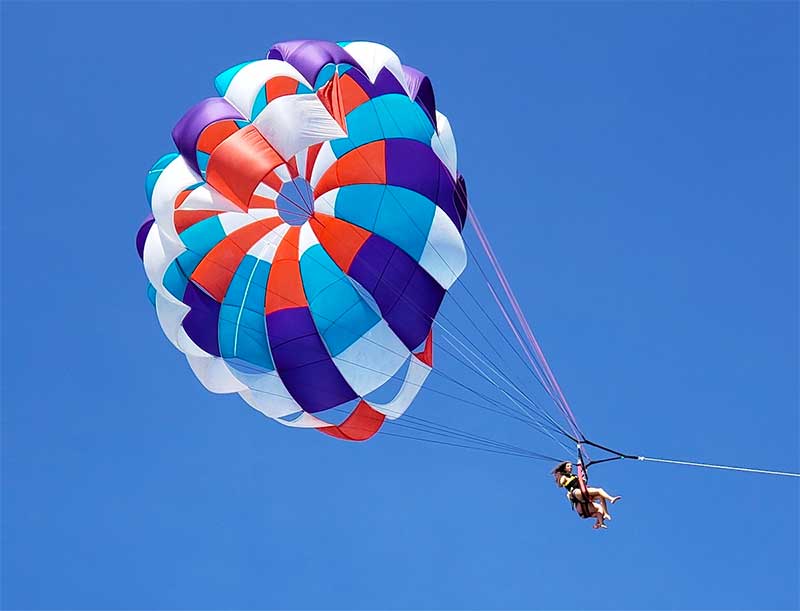 Parasailing is a great way to observe the beauty of Ocracoke Island from above. We have had happy couples get engaged while parasailing with us and we have taken people of all ages, even someone who was 90 years young! It is a great way to spend time with friends and family and make memories that will last a lifetime.
You can fly single, tandem, or triple!
Single: $80 per person
Tandem: $160
Triple: $240