Book Today – Call 252-928-2606
Welcome To Ocracoke Parasail located on historic and beautiful Ocracoke Island, NC.
 We invite you to come fly with us, where you will have a bird's eye view of Ocracoke from above.  You will see the Ocracoke Lighthouse, Portsmouth Island, the gorgeous shoreline of Cape Hatteras National Seashore and enjoy the blues and greens of the Pamlico Sound from above.  Sea life is abundant and you might observe a pod of dolphins or sea turtles, which can make for a very exciting and memorable experience!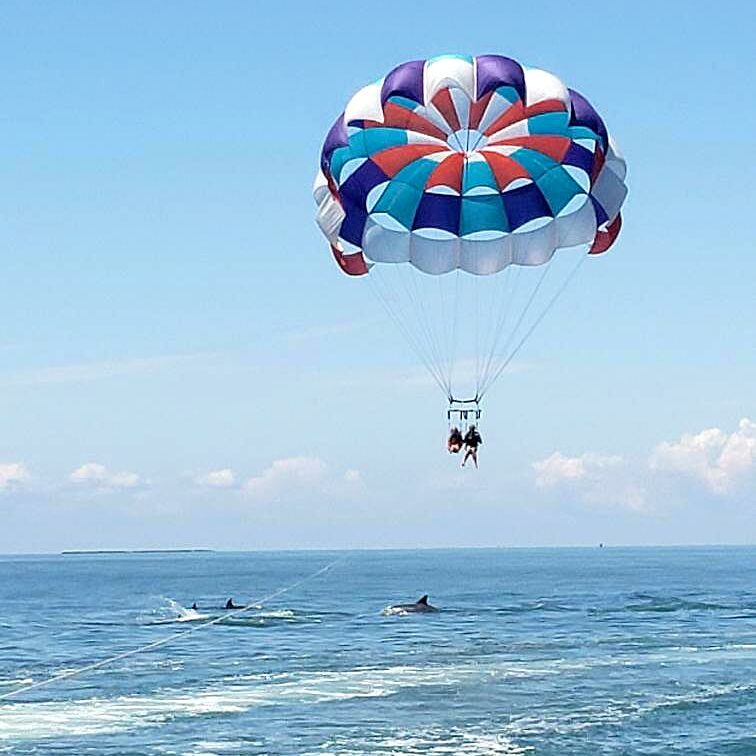 No Experience Required
Reservations Recommended
Fly Single, Tandem, or Triple
Fun, safe and exciting for all ages
Native Ocracoke Captains
Experienced USCG licensed
Over 15 years of parasail experience
Amazing Views!
Take off / land directly on boat
Stay dry or get your feet dipped
Take a camera for amazing aerials
The very best way to see the island